Automate and Enhance your Small Business Cybersecurity
Easily Navigate Network Data
Our powerful and intuitive User-interface allows you to easily navigate client data. Quickly drill down into high-risk connections or investigate incidents with a streamlined, intelligent view of network data.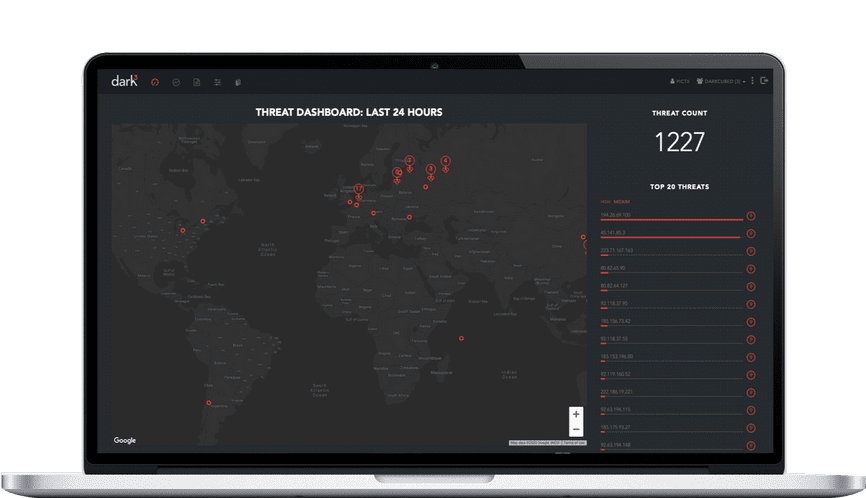 Cut Through the Noise


Focus on that data that matters with our intelligent scoring. Our scoring system takes in 60+ Threat Intelligence Feeds, then utilizes predictive analytics in concert with our community data to quickly and accurately score connections that may pose a threat to your clients'.
See our UI in Action
What our customers say...
"Since partnering with Dark Cubed we are now more confident in our standing as a Managed Services and Security Partner. Dark Cubed has quickly become an integral partner for us, both strengthening our security posture for our customers, and allowing us to explore new business opportunities in the security and compliance space. It's an all around win."

Eric Weast

Founder and CEO of ECW Computers
"In comparison to other companies in the same field, Dark Cubed provides a level of support that went above and beyond my expectations. They are truly an amazing partner to work with."

Shayne Silvey

Founder and CEO of Atom Creek